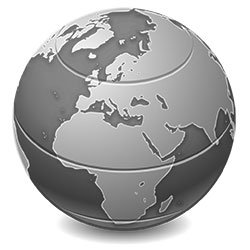 Geographical Indication (GI) is a sign that identifies a product as originating from a particular location which gives that product a special quality or reputation or other characteristics. It is one aspect of industrial property that refers to the geographical indication referring to a country or to a place situated therein as being the country or place of origin of that product.
Geographical Indications can be registered, to ensure that genuine products of the rightful producers are marketed, and also provides for infringement action against their unauthorized use. Moreover, such a name conveys an assurance of quality and distinctiveness which is essentially attributable to the fact of its origin in that defined geographical locality, region or country.
Any Association of persons, producers; organization, or authority representing the interests of the producers of the goods, of the region to which the geographical indication refers to, may apply for registration of the same. The term of registration is valid for a period of 10 years, which is renewable thereafter.
We deal in all avenues of Geographical Indications, including :
Conducting searches and due diligence
Assistance in registration process
Renewal Services
Drafting license agreements and advising on registered User agreements
Representing clients in infringement proceedings and other actions for enforcement of Geographical indications