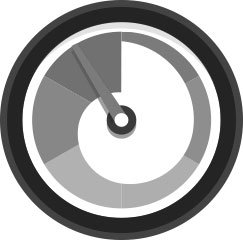 Founded in the year 2010, Rajeshwari & Associates, is committed to providing quality legal advice and seamless services to clients, and now has evolved to become one of the most preferred Intellectual Property Law firms in India. Building upon the 20 years of enviable experience of its founder Ms. Rajeshwari Hariharan across various segments of IP Laws, Litigation and Prosecution, the firm works relentlessly towards providing specifically customized solutions to its clients.
Drawing upon a dedicated pool of professionals, with a perfect blend of youth and experience, the team at Rajeshwari & Associates has developed proven expertise, and is fully capable of handling all types of Patents, Trademarks, Copyright, Industrial Designs, Plant Variety, Geogprahical Indicators, and related IP litigation, besides Information Technology Law, Regulatory Affairs, Technology Transfer and allied fields.
We firmly believe that our success depends on the skills and commitment of our people, and hence we form specialized teams to handle cases as per the needs of the specific clients. Stress is laid on building collaborative working environment and on developing a productive working relationship with our clients. We strive hard to understand the objective of the clients, and then provide them with the best possible options and solutions.
In a short span of 5 years since inception, we feel humbled and also draw inspiration by the confidence and trust reposed in us by large and small corporations alike, a number of Government bodies and technical Universities, for protection of their Intellectual Property.
At Rajeshwari & Associates, we have an unending passion for work, an unfettering relationship with our colleagues and an unbeaten commitment to live up to our clients' interests and expectations. It is our endeavor to work relentlessly towards providing the most innovative, well-researched and meticulously planned strategies and solutions to our clients for helping them to protect and profit from their ideas.