Our Vision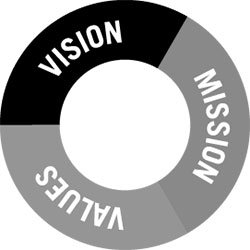 To be a leading global law firm, delivering quality services and solutions in the field of Intellectual Property and other disciplines to large and small clients, and be known for our professional advice, meticulous efficiency and personal responsibility towards our clients.
Our Mission
To provide high quality, cost-effective, hassle free services and pragmatic solutions with short turn-around time to clients, working in tandem with our associates and paying attention to the minutest detail, for purposeful protection of their ideas and innovations.
Our Ethics
To develop maintain and practice high standards of transparency, integrity, trust and honesty while advising clients as well as representing them at various courts and forums, and at the same time maintaining utmost secrecy about all aspects of their profession.
Our Values
As new ideas originate, they lead to innovation, sometimes giving rise to disputes and claims, hence the need for advancement of intellectual property laws and their implementation. The world of intellectual property is always evolving, but we stick to our values under all circumstances and situations. The foundation of our core values is, to
Strive for exceeding client expectations;
Provide proper guidance and education to clients;
Accord due respect to clients, team members and others;
Constantly work in an environment of team culture;
Maintain the highest levels of ethics, integrity and professionalism;
Communicate openly and proactively with clients for accurate assessment of their requirements;
Be committed towards delivering extraordinary results